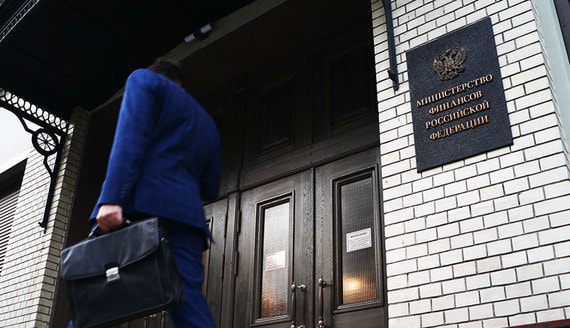 The breach of the Double Taxation Agreement (DTT) with the Netherlands provided the government with a way to alleviate the impact of the business. The department sent its proposals to the government. Secretary of State Alexei Sazanov told reporters about it, Vedomosti reported.
"After all, for investors who have already invested in these businesses, for retail investors, it shouldn't be a worse condition. We were ready to save some of their priorities at the level of Russian tax law. But only for those who have historically been with a large part of retail investors, by analogy with the terms we gave when reviewing the agreements with Cyprus, Malta, Luxembourg, "Sazanov said.
No specific decision has been made yet. "We have sent our proposals, we are waiting for a reaction. The final decision rests with the government and the presidential administration, "Sazanov said.
The business had previously proposed a 5% tax rate on dividends in favor of Dutch public companies.
At this stage, the Ministry of Finance has no plans to enter into a new tax agreement with the Netherlands after the suspension, Sazanov said. "We have sent questions to the Netherlands ready to agree on the terms of the DTT review. The attitude of the RF Ministry of Finance to set a 15% withholding tax on interest and dividends – with the exception of public companies with a large share of retail investors – does not change and in principle, "Sazanov summed up. The Netherlands has not yet responded, he said.
In May, Russia broke its tax treaty with the Netherlands after the country refused to raise tax rates on dividends and interest. To alleviate the consequences of the breach of the agreement with the Netherlands, Russian companies called for the benefits to be incorporated into national law.
The proposal to amend the Tax Code, giving benefits to international companies, in line with the terms of the Cyprus agreement, was discussed at the meeting of the Committee on Tax Policy at the Russian Union of Industrialists and Entrepreneurs.
"We will not leave ours," Sazanov told reporters in response to questions about how to protect Russian businesses in the Netherlands. The Deputy Minister added that various conditions established by the international agreement could be included in the Tax Code.
Russia managed to negotiate tax increases with Cyprus, Luxembourg and Malta. The parties agreed to increase the base rate on dividends and interest to 15%. There are exceptions when the tax rate is 5%.
Overall, the Ministry of Finance expects to receive around 150 billion rubles from the DTT review. additional annual income.
The government and the Ministry of Finance also announced the possibility of revising the tax agreements in Switzerland, Singapore and Hong Kong.
Yandex, Svyaznoy, X5 Retail Group (Pyaterochka, Perekrestok) and other major Russian business representatives are registered in the Netherlands.
.